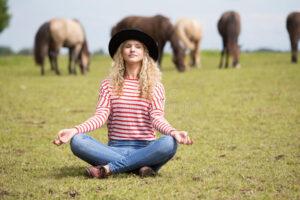 NEIGH-MASTE Friends!
Horse Yoga Fundraiser!!
Tuesday, June 21 (SUMMER SOLSTICE!)
Time:  5:30 to 6:30 PM
At The Ridge (4351 E Bogard Road) Mile 4 Bogard, Directly across from Highline Drive
Please bring you own mat and water
Instructor:  Veronica Wolf (Certified Yoga Instructor)
Cost:  $25.00 per person
Please join us for a fun evening!!  Let's support STRIDE while we grow in our health and wellness.
Door Prizes!
For more information, please call 907-373-7716 or email us at info@stridealaska.org